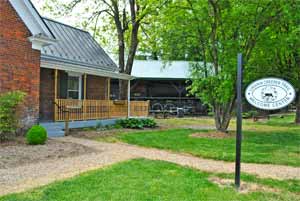 The western terminus of the Virginia Creeper Trail is located in Abingdon, Virginia. At the trail head, you'll find plenty of parking and the Creeper Trail Welcome Center that is open Thursdays through Sundays in-season, March to early November, 11am to 6pm. Stop by on your way to or from the trail to find trail maps, answers to your questions, Virginia Creeper Trail merchandise, and an ongoing exhibit of O. Winston Link prints. A bike shop that provides sales, rentals and a trail shuttle is within walking distance.
Abingdon is a historic and charming town that is a popular destination for visitors. It's the perfect place to stay while you spend your days exploring the Virginia Creeper Trail. There are accommodations for every taste, from major hotel brands to quaint B&B's to the acclaimed Martha Washington Inn and Spa. After a day on the trail, you'll appreciate having so many great choices for food and nightlife.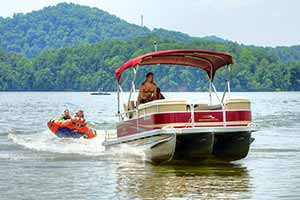 Its location in the beautiful Blue Ridge Mountains means the area surrounding Abingdon offers lots of outdoor recreation. In addition to the Virginia Creeper Trail, South Holston River and South Holston Lake are nearby for paddling, boating and fishing. The Appalachian Trail passes through the Mount Rogers National Recreation Area just a short drive from downtown.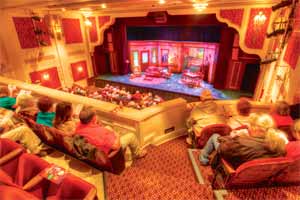 A thriving arts scene and a bustling downtown district with great shopping will appeal to visitors who wish to stay in town. While it is perhaps best known as the home of the famous Barter Theatre, come find out why we say "It's always play time in Abingdon."