The benefits of membership are many: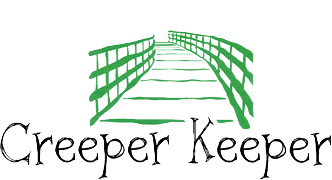 When you become a member, you'll receive a copy of the official Creeper Trail map and a "Creeper Keeper" decal…a $7.25 value. If you opt for a Lifetime membership, you'll also receive our beautiful "Lifetime Member" lapel pin.
You'll receive the official Virginia Creeper Trail e – Newsletter (by entering your email, you are opting-in for an emailed newsletter).
You'll be among the first to know about trail events, volunteer opportunities, trail conditions and other news when you sign up for email updates.
You'll be invited to join us at our annual picnic, where you and yours will enjoy a meal and a casual gathering on us.
You'll have pride in knowing your membership dues go to the direct support of the VCTC and our efforts to maintain and preserve the trail.
Membership Options Include:
Annual individual membership for $10
Annual family memberships for two or more for $20
Lifetime memberships for $100
Annual corporate or business memberships for $50
All subsequent renewals after your initial membership are renewable at the same rate.
Join or renew your membership securely online here or download, complete and return this PDF.