One-Time or Recurring Donations
The Virginia Creeper Trail Conservancy relies on the proceeds from donations, memberships and merchandise sales to support the maintenance and preservation of the trail and our efforts to promote a safe and enjoyable experience for all trail users. So, drop some extra coin in the donation box at the Welcome Center, include an amount that makes you happy with your new or renewal membership. Click here to download a PDF that can be returned with a check to the address below, or make your contribution securely online here.
Virginia Creeper Trail Conservancy PO Box 2382 Abingdon, VA 24212
Memorial tributes can be made in several ways: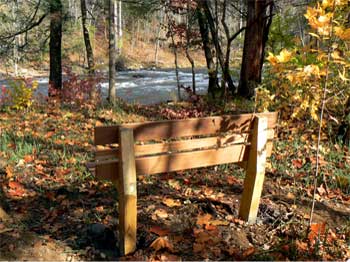 Families may request that donations be made directly to the VCTC in the name of their loved one by including the Club's contact information in notices. If you have questions, please let us know.
Self-directed requests can also be arranged. For more information, email us so that we may contact you directly.
Loyalty Programs
Two of the easiest ways you can support the Creeper Trail:
Connect your Kroger Plus card to the Virginia Creeper Trail Conservancy and every time you shop and swipe your Plus card, Kroger will donate to the VCTC!
Follow these easy steps to register your Kroger Plus Card: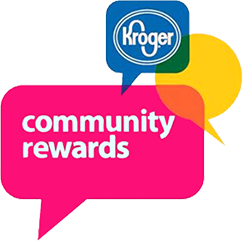 Click Sign In/Create an Account and enter your email address and password. If your Kroger Plus Card is not currently registered, you will need to complete the steps to create a new account first and then edit the account information to enroll
Click Your Name/My Account in the upper right corner
Scroll down to the bottom of the Account Summary page and click Edit under the Community Rewards section
Enter Virginia Creeper Trail Club in the Search box, select it, and click Enroll
AmazonSmile is another great way to support the Virginia Creeper Trail Club every time you shop at Amazon – at no additional cost to you.
What is AmazonSmile? When you shop through smile.amazon.com, you'll find the same products, prices and Amazon Prime benefits with the added bonus that Amazon will donate a small portion of every purchase price to the VCTC.
How do I sign up? Before you start shopping, visit smile.amazon.com and select the Virginia Creeper Trail Club as your designated charity. Then, every time you shop through smile.amazon.com, Amazon will donate 0.5% of the price of your eligible purchases to the VCTC.
Remember to shop through the smile.amazon.com site! You can bookmark smile.amazon.com to make it easier to return to shop.
As always, thank you for your support!